Greetings Family!
I just finished watching VH1 Hip Hop Honors 2006 and I have to say...I ABSOLUTELY LOVE THIS SHOW!!! The music takes me back to a really great time in my life...and almost every tune takes me back to a specific event that's connected to THAT particular song!! Now although...Last year's Big Daddy Kane Tribute featuring Common may NEVER EVER BE TOPPED!!! (I was up out of my seat SCREAMING when Common broke into that break dancing ya'll!!!)..I enjoyed most of this year's show anyway...I enjoyed the "Law & Order" opening as well as the special appearance by "Mike B."...I was totally surprised that Mayor Michael Bloomberg actually has a real sense of humor....it was really quite funny to me.
I am not the biggest Beastie Boys Fan, so I didn't really "get" their set at all...I know maybe two of their songs...lol..but I DID enjoy seeing Diddy, Q-Tip & Fabolous in the old school sweat suits & Cazals!!
I thought the tribute to MC Lyte was THE BOMB!!! Love her!!! I have been a fan of hers since I first heard "I cram to understand" on the radio...you know a show is good when you are sitting in your house singing the lyrics to songs...when Da Brat, Remy Ma & Lil Kim hit the stage doing "Cha Cha Cha" (my favorite Lyte track) I was up out of my easy chair singing and taking it back to "128th St between 5th & Madison" ya'll....And then Lyte came out and did her thing and she looked GREAT!!!! lol...I kept looking at her old photos & videos and her current closeups...did she have slight nose job? Her nose looks a little more upturned than when she first started out...no matter...she looks fabulous everybody!!!
Shout out to Lil Kim!!! Freedom looks good on you mama!!
I enjoyed the tributes to Ice Cube & Eazy-E as well (wouldn't it have been great if they could have gotten all of the original members of NWA on stage for a proper tribute?)....but Rakim (Hmmmm...wonder where Eric B. was?) Rakim, RAKIM!!!...damn...damn...DAMN!!! I could just sop him up with a biscuit...I think that lil man (and he IS short peeps!) is SO VERY SEXY in a dark & dangerous sort of way...ya know? I enjoyed his set immensely although I was really disappointed that they didn't do "I Know You Got Soul", For me, the set just wasn't complete without it. However, "Paid In Full" took me back to my Darien Young days....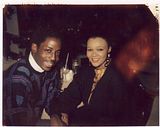 I remember him sitting in my kitchen singing (okay, rapping)
"I used to roll up, this is holdup, ain't nothing funny, stop smiling, but still nothing move but the money"
lol...this was one of his favorite songs...(remember Doc??)....Rakim baby love, YOU can still get a slice!!!!
I also enjoyed the Russell Simmons tribute....I dunno...but I might have enjoyed it more if I could have actually seen a lot more of the acts he help put on the map...(Has anyone seen the remaining Fat Boys???)
The Afrika Bambaata (I think I spelled it wrong) tribute was interesting as well...I remember "Planet Rock" at it's peak...at one point all of the local stations were playing almost all at the same time...I remember dancing with my sister Karen in my mom's living room, listening to a top 20 countdown and The Soulsonic Force had the number one song in the COUNTRY!!!! We heard the first opening bars of the song and lost our minds!!!! You simply HAD to dance when they played this song in the clubs!!!
Erykah Badu looked great (lol...and crazy) as usual....that chick is SO beautiful ya'll...
I am also not the biggest Wu-Tang Clan fan either...so I couldn't really identify with most of the stuff I heard...I also heard from my home girl (who actually attended the taping) that a fight broke out amongst the Wu-Tang during the show but it was edited out of the broadcast (I dunno WHY we have to do that stuff on LIVE television!!! Sheesh!!)
Anyway, like I said...at 45... I must be one of the oldest hip hop heads out there...but this was MY time I was young, and ALL of my peeps were still alive & Kicking, we partied hard and I just absolutely LOVE THIS MUSIC!!! As long as they have a show...I will keep tuning in.
Kudos to Ice-T on a hosting job well done.
As always, your comments are welcomed!
Life is a fight, so learn better battle skills.
Miss Sharon Quinn