Awwwwwwwww...........look at the lil boo-boo...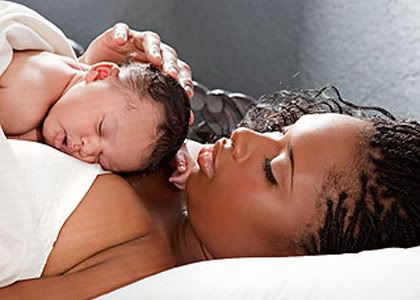 Jennifer Hudson has finally debuted her 2 month old son David, Jr. to the world. This is his first pic and he and mommy are looking precious together. Jenny says:

I love being nurturing and caring because I love to see other people happy. Who better to devote my time to than my own child?"
On how they kept the pregnancy a secret:

"David and I were the only people who knew for a long time. I would forget I was pregnant, it was so easy. I didn't have any morning sickness, no cravings either. I just thought, 'Oh, well, we'll wait until it'll tell on itself.' I didn't show until I was seven months so that made it easy right there."
Beautiful family....loving the new pic!

To read the rest click here
Source: TheYBF.com