Okay....so this isn't "Curvy News" at all.....but it's fuggin' funny as hell to me so I had to repost it....from STR8NYC.COM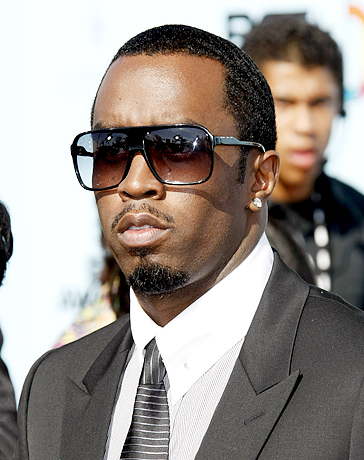 Looks like Diddy has lost some fans after treating them like criminals during a taping of BET's 106 & Park. It all started like this, Diddy and his Dirty Money crew pranced around the set throwing wads of cash ( a mixture of $25-$100 in singles) when in the midst of all the frenzy– he lost his ring. According to BET spokeswoman Marcy Polanco,
"As he was throwing the money out to the audience, his ring flew off."
As if things weren't already crazy in the studio, a search for the missing ring was launched. Word is Diddy's staff went wild as they tried to rip up part of the set in an attempt to find the ring valued at $20,000. Although, the rest of the show went on as planned, Diddy made sure he had security screen all 160 audience members with metal detectors after filiming of the show was over before they were allowed to leave. And even after he held audience members hostage and treated them like criminals, the ring still didn't turn up. A snitch tells NY Post,
"He ain't getting' it back. Someone pocketed that, and they probably took it to the nearest jeweler."

On the real fam....Stupid azz ring aside....I don't know why Diddy & his peeps thought it was good idea to "make it rain" in the audience anyway...sheesh times are hard for EVERYONE right now....doing this kind of dumb ish is the way riots get started and folks get hurt....SMDH.