New York, NY (PRWEB) March 25, 2009 --

Hennessy, the world's No. 1 cognac, announced today its Lady Hennessy Tour, a national circuit that will showcase the brand through six celebrity ambassadors, each bearing the title "Lady Hennessy": music video superstars Dollicia Bryan and Angelica Curves, actresses Melyssa Ford and Reagan Gomez, pop singer Miss Issa, and top model (and resident curvy chick) Toccara Jones.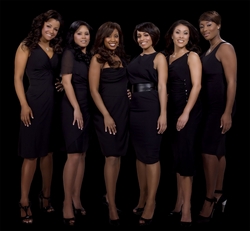 The Ladies Hennessy (l-r): Dollicia Bryan, Miss Issa, Reagan Gomez, Melyssa Ford, Angelica Curves, and Toccara Jones
From March through June, the Ladies Hennessy will visit clubs and retailers in urban markets across the country to promote the iconic cognac brand at exclusive meet-and-greet opportunities for fans. Making special solo appearances, the Ladies will be on hand at each location to promote Hennessy and be available to fans for autographs and pictures.

To Read The Rest Click HERE:
"One of the most dangerous forms of human error is forgetting what one is trying to achieve." - Paul Nitze