By Mayer Nissim
Rex Features
Ricki Lake has been announced as the new headmistress for the third series of Charm School.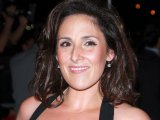 The actress and talk show host will follow in the footsteps of former hosts Mo'Nique and Sharon Osbourne when the programme returns to VH1 this summer.
She will be helped out by her new deans, Alani "La La" Vazquez and Stryker, and for the first time the show will try to teach good deeds as well as good manners.
VH1 executive Jeff Olde said: "We are thrilled to have Ricki spearheading this new take on Charm School. Our audience knows her, loves her and respects her.
"Ricki certainly knows a thing or two about taking big, loud characters and bringing them to a place of new emotional understanding."
He added that the new twist on the show will bring the experience to a whole new level.
Last month, Sharon Osbourne defended herself against claims that she attacked a former Playboy model during filming of the second series of Charm School.
"Each class of society has its own requirements; but it may be said that every class teaches the one immediately below it; and if the highest class be ignorant, uneducated, loving display, luxuriousness, and idle, the same spirit will prevail in humbler life."